I'm an "ambidextrous lefty" who loves to explore. Whether it is a trail in the mountains of Tennessee or a slum in Guatemala, a book about leadership or a movie about love, a new chord on the guitar or a new brush in Adobe illustrator, recording music or building the computer I use to record the music, a profound conversation on my front porch with a neighbor or an impromptu chat with a stranger … I love to explore.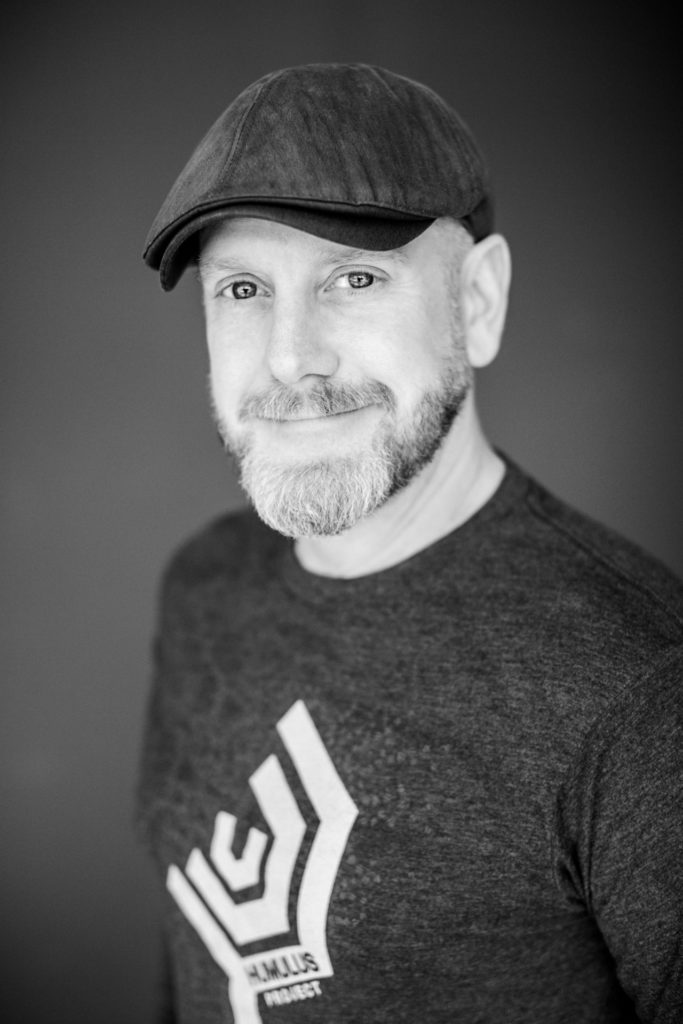 Exploration builds a creative library that I can pull from to connect the dots in life and communicate ideas that I'm passionate about. I guess I'm one of those "weird ones" whose leisure activities cross over into work. I really enjoy being creative. I like finding little absurdities – the normal things that seem bizarre when you really pay attention.
Storytelling is foundational in my life and I live that out through various creative activities. I write and journal. Music has always inspired me and I specifically enjoy playing the guitar. My wife and I used to be in a band together, which is the reason we moved to Nashville almost 20 years ago. I enjoy cooking without recipes and began home brewing beer years ago as a way to explore flavor. I read a lot and enjoy watching and discussing movies with my teenage sons. Speaking of sons, I do love spending time with mine and watching them grow (although the verdict is still out on whether parenting teenage boys constitutes as fun). God graced me with an appreciation for travel and world culture as a child who grew up in a military family. In my current life chapter, that translates to 18 trips to Guatemala since 2006 to empower at-risk children through creative arts.
Aside from my nunchuck and bow staff skills, I have a lot to offer … (that was a Napoleon Dynamite movie reference thrown in for humor). Balance is important to me. I believe in the adage, "work hard, play hard … and live deep". As a passionate and creative number 5 with a 4 wing on the Enneagram, I explore because I care deeply about the why behind the what. Purpose matters to me and I live and lead with intentionality. Peers have described my dedication to the mission as relentless. But my tenacious dedication is matched with sensitivity towards others and a sense of humor that comes in handy when times get stressful. I am serious when needed, but I love to laugh … laughter is good for the soul.
I have professionally led creative communication for over a quarter-century in the fields of education, music business, the church, film industry, nonprofits, beverage industry, and entrepreneurial startups. I bring 360-degree hands-on creative experience in ideation, music and film production, design, direction, copywriting, editing, pitching, planning, post-production, and marketing. 
Over the course of life, I've learned countless lessons to pull out of my leadership tool chest … In the theatre, I learned the value of an ensemble working on a clear and focused goal. As a community group leader at church for over a decade, I learned to ask beautiful questions and then listen … and listen some more … and then ask more beautiful questions. That is where truth begins to reveal itself. In the entrepreneurial world of craft beverages, I learned that business flies at light speed and creative processes need acceleration and rapid development. Strategic lexicons and templates enable tactical productivity. As a nonprofit founder, I learned that passion can inspire and activate an audience but it's not enough to accomplish a mission. It takes an ensemble per the lesson learned in theatre. As the father of two sons adopted from Guatemala I bring the humility required to face daily challenges, fail miserably, admit failure, learn from my mistakes, get up again, and continue to invest in a worthy cause. Whether it's a client, my son, or a total stranger, I meet people where they are with a humble and encouraging spirit.